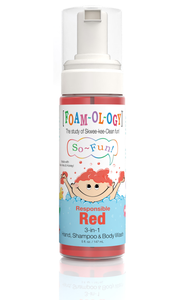 This fluffy cloud of foam softens and moisturizes as it lifts away the impurities. Our 3-in-1 Shampoo, Hand and Body Wash make bath time [Skwee-kee-Clean] oodles of fun!
Responsible • [ri·spon·suh·buh l]
able to be trusted to do what is right or to do the things that are expected or required.
Stand up for what you believe in, stand by what is right.

Size: 5.0 fl. oz.