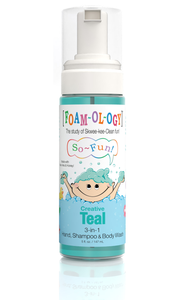 This fluffy cloud of foam softens and moisturizes as it lifts away the impurities. Our 3-in-1 Shampoo, Hand and Body Wash make bath time [Skwee-kee-Clean] oodles of fun!
Creative • [kree·ey·tiv]
having the quality or power of creating. Resulting from originality of thought or expression. 
There are no mistakes or boundaries when creating. Let your imagination fly. Create, create, create!
Size: 5.0 fl. oz.